Top 10 countries having the largest amount of money spent on gambling (Part 3)
Meanwhile, revenue from Fintoto Oy is allocated to horse rearing and sports. Instead of trying to curb people's gambling interests, the Finnish government seeks to manage and profit from this fertile industry.
Canada
The average money spent on gambling is $568/adult.
Although gambling is legal in Canada, each province has its own laws for this industry. Poker, sports betting and skill games are the most popular Canadian. The government recently asked all casinos to tighten their policies, and is drafting regulations for online casinos.
Ireland
The average money spent on gambling is $588/adult.
Casinos are banned in Ireland, but loopholes in the law still help clubs organize gambling and keep the industry growing. Ireland is a country famous for sports betting. PaddyPower is the largest dealer in this country. It is also one of the first betting companies to have an online form, and is currently successful around the world.
Singapore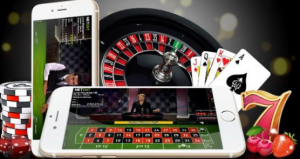 The average money spent on gambling is $1,174/adult.
Since 2005, Singapore has allowed organized gambling, and in 2010, two major casinos at Marina Bay Sands and Resorts World Sentosa were born. These casinos are built to attract tourists. Entrance is free, while Singaporeans are charged $100.
However, this measure is not very effective, when the average amount of money lost by the people of this country is 1,174 USD / person per year. In December 2013, the Singapore government announced its intention to restrict online and mobile gambling.
Australia
The average money spent on gambling is $1,288/adult.
With a thriving economy, 80% of Australian adults play at least one type of gambling. This makes Australia the largest gaming country in the world. Gambling in this country is not taxable, but gambling organizers are heavily taxed.
According to researchers at Monash University, cities in the east coast are the places most affected by gambling. These are also places with the highest rates of crime, violence and people suffering from neurological diseases due to gambling.