Top 10 countries having the largest amount of money spent on gambling (Part 2)
The ranking of the most gambling countries and territories in the world is based on research data of H2 Gambling Capital, a consulting organization based in London (UK). These are figures for the average annual loss of money per adult in more than 200 countries and territories around the world.
Hong Kong
The average money spent on gambling is $503/adult
Casinos are banned in Hong Kong but horse racing, lottery and soccer betting are still allowed, through the Hong Kong Jockey Club. This club is the largest taxpayer, and also the largest employer in Hong Kong. The Hong Kong government also taxes all winnings. According to H2 Gambling data, Hong Kong is home to the world's largest online gambling citizen.
Italy
The average money spent on gambling is $517/adult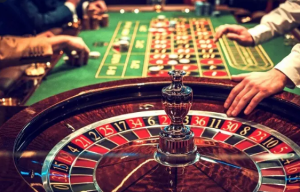 Over the past few years, the gambling industry in Italy has grown and has become the largest gambling market in Europe. 10 years ago, the legal regulations in this industry were significantly relaxed, helping the industry grow stronger.
According to the New York Times, Pavia is the city most affected by the gambling trend in Italy. The population of the city is 68,300, with an estimated lottery center or gaming machine for every 104 people.
However, some Italians are dissatisfied with the increase in gambling in the country. Since the beginning of 2014, many cases of vandalism have occurred. Since October 2013, six regions in Italy have passed a law to curb the growth of this industry, and help gambling addicts control their preferences.
Finland
The average money spent on gambling is $533/adult
In Finland, gambling is a monopoly industry run by 3 organizations Ray, Veikkaus Oy and Fintoto Oy. The revenue from here is used with social development goals. RAY's revenue goes to health and social organizations, while Veikkaus Oy contributes to the development of science, art, sports, culture and employment for young people.