How to Avoid Addiction While Betting Online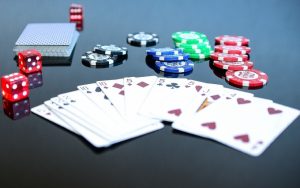 The invention of cell phones and the possibilities of what they can assist with is endless. Among the good things which come with a mobile phone and a stable internet connection, is access to online betting sites. Punters no longer have to go to casinos to place their bets. By directly downloading the apps on their phones, they can play their favourite games. While this is a very progressive thing, it can come with the downside of over-dependence and addiction. To avoid sinking in, some of the tips are as follows.
Set a Timer
You should have a timer which reminds you of how long you have spent on the online gambling site, and when you should stop. Think of the timer and alarm as your accountability partner who you must submit to. Resist the urge to keep gambling when the timer has alerted you that time is up.
Have a Specific Amount to Spend on Online Betting
You should set aside the amount of money you intend to spend on each game or day when you are gambling. Do not go in blindly with your bank account and empty everything with the hope of winning it all back. You should know at the back of your mind how much you plan to spend and be ready to walk away. Switch off the app and move on to other activities once you have exploited the money that you had planned to use.
Register for Responsible Gambling
Most online sites have a provision which allows players to register for responsible gambling. This means that the sites will help them fight their addiction or potential over-dependency, by blocking them over a duration of time based on the settings they have input. When registering for an online betting site, you should check if they have such support mechanisms.